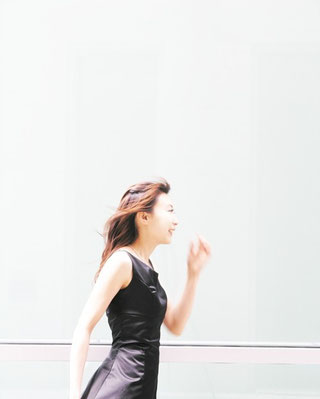 Biography
Born in Yokohama, Japan, Takako Ono from her earliest childhood on showed great interest in music, theatre and fine arts. She emphatically leaned on her parents for permission to attend the "YAMAHA Early Musical Education Course" and, at the age of seven, qualified for the "YAMAHA Special Course" for piano and composition where she was taught by Mariko Kabe. Her final composition for this course, "Snow Fantasia" for piano and flute op.4, was nominated for the nationwide "YAMAHA Junior Original Concert" competition, was met with great enthusiasm by the audience and was later recorded by professional musicians.
Takako Ono started her piano studies at TOHO Music Conservatory Tokyo with Yuko Ninomiya before leaving for Germany in 1999 where she continued her pianistic education with Prof. Manfred Fock at the Musikhochschule Lübeck. A subsequent postgraduate course with Prof. Wolfgang Manz at the Hochschule für Musik in Nuremberg helped her elaborate her skills and musical idiom. Likewise did master classes by Lev Naumov, Anatol Ugorski, Klaus Hellwig, John Perry, Catherine Vickers and Peter Feuchtwanger give her the opporunity to work with other internationally renowned pianists and teachers.
Even before completing her studies at the Hochschule für Musik, Takako Ono was awarded a first Prize at the Mozartverein Chamber Music Competition together with her piano trio "dolce", and another prize at the Pescara International Piano Competition. In 2003 she completed her studies with distinction in her graduate recital.
In numerous inspirational piano recitals and chamber music concerts in Japan and all over Europe, she managed to captivate her audience just like in piano concertos where she performed with the Sinfonica di Pescara and the Nürnberger Symphoniker.
Lately, and alongside her career as a pianist and teacher, Takako Ono has increasingly been seeking her personal artistic expression and development again within the realm of her own compositions.
Her composition "Haiku Suite Op.11" (piano trio) and "Jiku- timelines Op.25" (2Flöten & Piano) was published of Syrinx Verleg and already 2 CD "Impression" (Pagma ) was released "trio1 & 2".
Since 2009, she organized the project concerts "Art meets composition" -
with various new subjects her composition are presented.
Takako Ono received a prize at the "Young Classix Award 2015 'by Classic Radio Germany.